How to Choose the Best Garage Door and Garage Door Repair Services!
When you choose the best garage door or garage door repair services for your home, it only adds value and more importantly, security. The type of garage door you buy however can greatly affect the garage door repair it may need in the future. Choosing the best garage door can be overwhelming and so can finding the right company for your garage door repair. However, if you're looking for the best, here is how you can pick the right garage door for your home! If you are in need of garage door repair services, find out what the current promotions are with Garage Door Pros.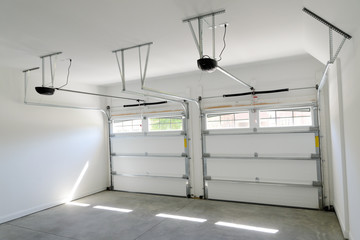 Design & Insulation
On things you want to take into consideration when choosing your garage door is its design.  Homes come in a wide variety of styles and so do garage doors. Do you want your garage door to be elegant? Or, do you want to go with a more simple style? The design of your garage door can allow natural light from outside, or it can be completely closed off for privacy. Decorative touches and windows can add that extra touch to your garage door to make it fit into the architecture of your home.
Insulation is another significant factor when it comes to your garage door. If a garage door is well insulated, it cuts down on energy costs and keeps the temperature of your garage at a more comfortable level. The way to measure the thermal properties of insulation is expressed through an R-value. The higher the R-value is the better it is at reducing outside noises and allows the door to operate quietly. A high R-value on a garage door not only means the garage door is well insulated, but it can also contribute to how strong the garage door is and determine whether or not it will need garage door repair in the future.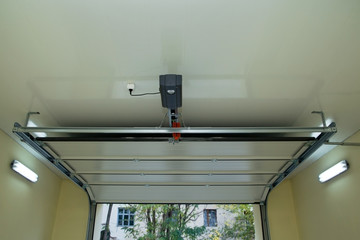 Safety & Material
The garage door is usually the biggest object that regularly moves in your home. Safety is a huge aspect of garage doors, and you want to make sure your garage door is as safe as possible. There are many different safety features a garage door can come with. Pinch resistant garage doors are able to push fingers out of the way if they're too close to the closing of the door.
Tamper resistant bottom brackets held to bring down the risk of injury when the garage door is under tension. Some garage doors that use polyurethane insulation even improve fire safety by reducing the amount of flames and smoke if a fire breaks out.
The type of material your garage door is built from is a contributing factor of how long your door will last. It also determines how much wear and tear your garage door can take, how much maintenance it will require in the future, and even how it will look when installed. For example, wood garage doors have wonderful craftsmanship and beauty about them. Every couple of years they require painting to maintain their curb appeal. Aluminum garage doors have a more modern appearance. Aluminum frames for garage doors come in a wide range of colors, and you can even pick out the type of glass options you want for the door.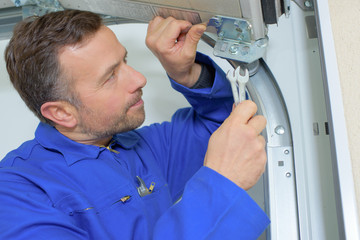 Warranty & Cost
Garage doors are not cheap, and figuring out how much you're willing to spend can be a headache at times. Garage doors can be affordable, but depending on the type of garage door you need, it could end up costing a pretty penny. Garage doors made from wood are usually the most expensive, while garage doors made out of steel or fiberglass are generally cheaper. There are even lower grade wooden garage doors and single sheet steel are significantly cheaper as well.
Make sure you take all this information above into consideration when you choose the best garage door or even when looking for garage door repair services. The garage door you pick for your home needs to last for many years, and will determine how much you spend when it comes to maintaining it.  A good garage door can help to raise the value of your home, and give you the benefit of the door lasting for a lifetime.
The warranty on a garage door is another factor. The best warranties give you peace of mind and show the company believes in the design of its product. Pay close attention to the warranty of the garage door you choose, and pick one that has a good warranty and Garage Door Pros can help with that when you call and make an appointment today!